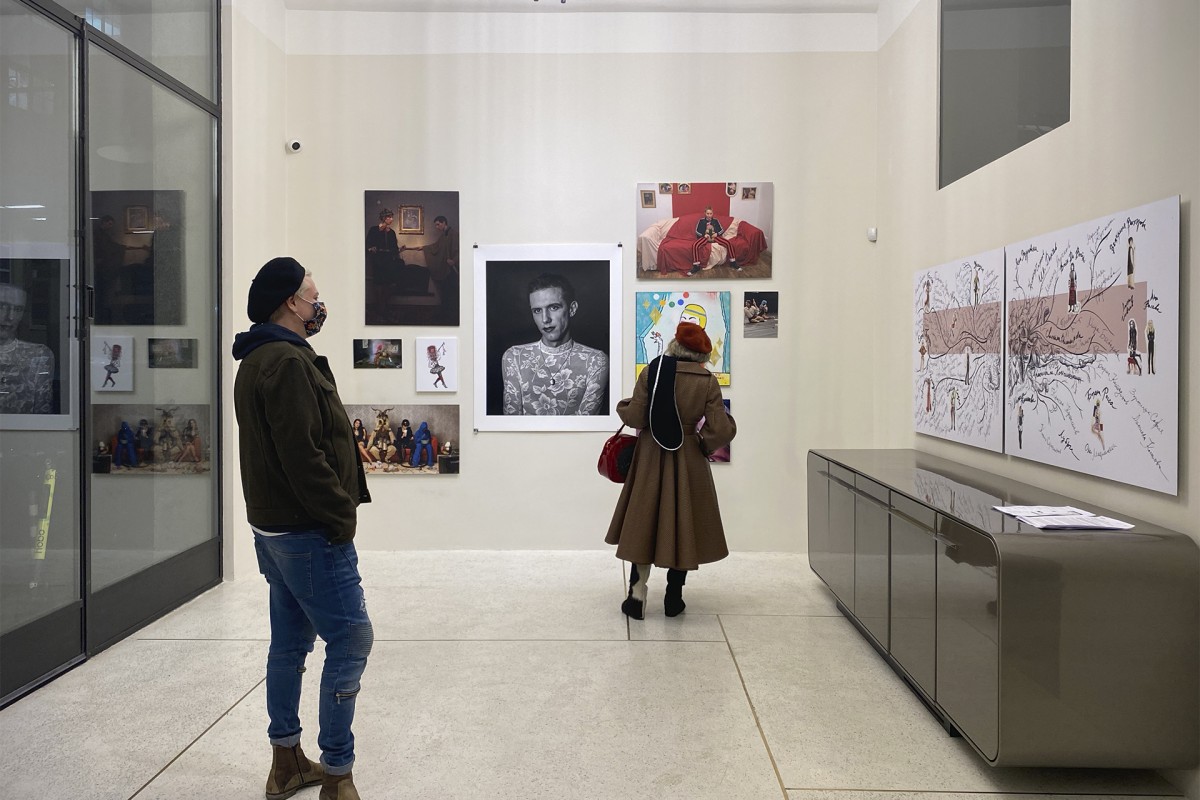 This year the forum is dedicated to the history of the drag performance in Bulgaria with a focus on the 1990s and aims to create a widely accessible information database that will provoke a conversation between generations of drag performers and those who are inspired by them, by including the centres of drag performance across the country. The project is simultaneous at Structura Gallery and online at http://dragbg.sofiaqueerforum.org.
With the participation of: Elsa Parini, Miss Boni, Julieta Intergalactica, Ursula, Jennifer Benediction, Enigma Chadel, Keshisheva,Voin de Voin, Ivo Dimchev, Yasen Zgurovski, Daniela Kostova, Lubri, Boryana Rossa, Kalin Serapionov, Christian Chalukov, Mihail Vuchkov, Mariela Gemisheva, Vaskressia Viharova, Ani Vaseva, Leonid Yovchev, Boris Kostadinov, Gloria Filipova, Galina Bezlova, Lea Mancheva
Curated by Yasen Zgurovski and Boryana Rossa
More info about the show here
My work titled Self-Portrait is created in 1996 as part of the project Wanted Category, but was not subsequently included in the photo installation. I show it here as a separate, independent work – b/w ink-jet print on FineArt Baryta paper, 146x112 cm.