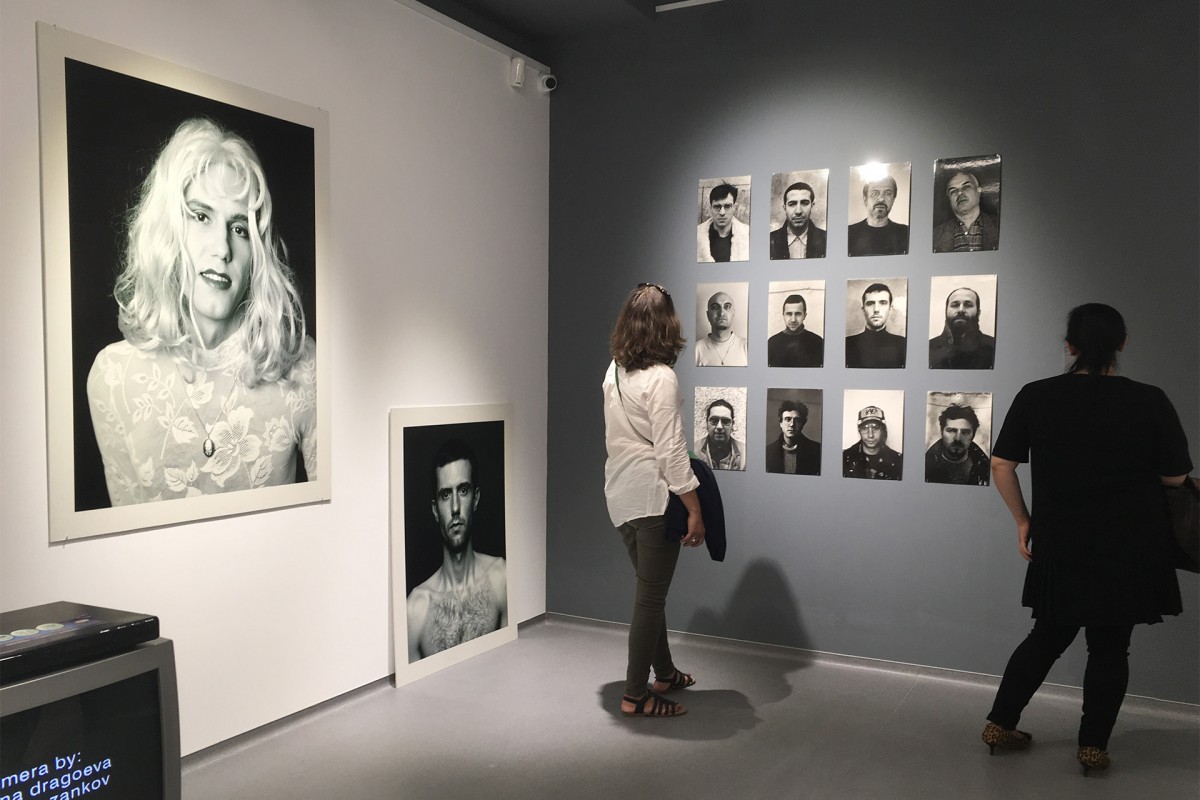 My early work Wanted Category, 1996, photoinstallation including 15 b/w photographs with various sizes is part of the exhibition Open Art Files: Notes and Footnotes, 16 August – 30 September 2019 at Kapana Gallery, Plovdiv. The exhibition is organized and initiated by Open Arts Foundation and curated by Vera Mlechevska and Krassimir Terziev.
The exhibition gathers artworks by artists of different generations and ages, who for a short period and at different times were provoked by common intuition, by the "zeitgeist" or driven by the possibilities of new and familiar means of expression. The themes intertwined in the exhibition comment on the different artists' creative pursuits between painting and the screen and the related time-based media, the common interest of many artists in the body – highly expressed in the 1990s, the reflections of artists on the legacy of public sculpture and art outside the institutions and in natural environment. The exhibition aims to also present intersections between different media and genres, with projections of films of experimental nature, and reconstructions of fragments of the media environment from the early 1990s.The program of "Open Art Files: Notes and footnotes" include series of lectures, screenings and meetings with artists and curators.

The exhibition and the educational panel are part of the project "Open Art Files: Topics, People, Spaces, Files in Bulgarian Contemporary Art", in the frames of the educational platform "Introduction to Contemporary Art" by Open Arts Foundation.
More about Open Art Files: Notes and Footnotes and Wanted Category