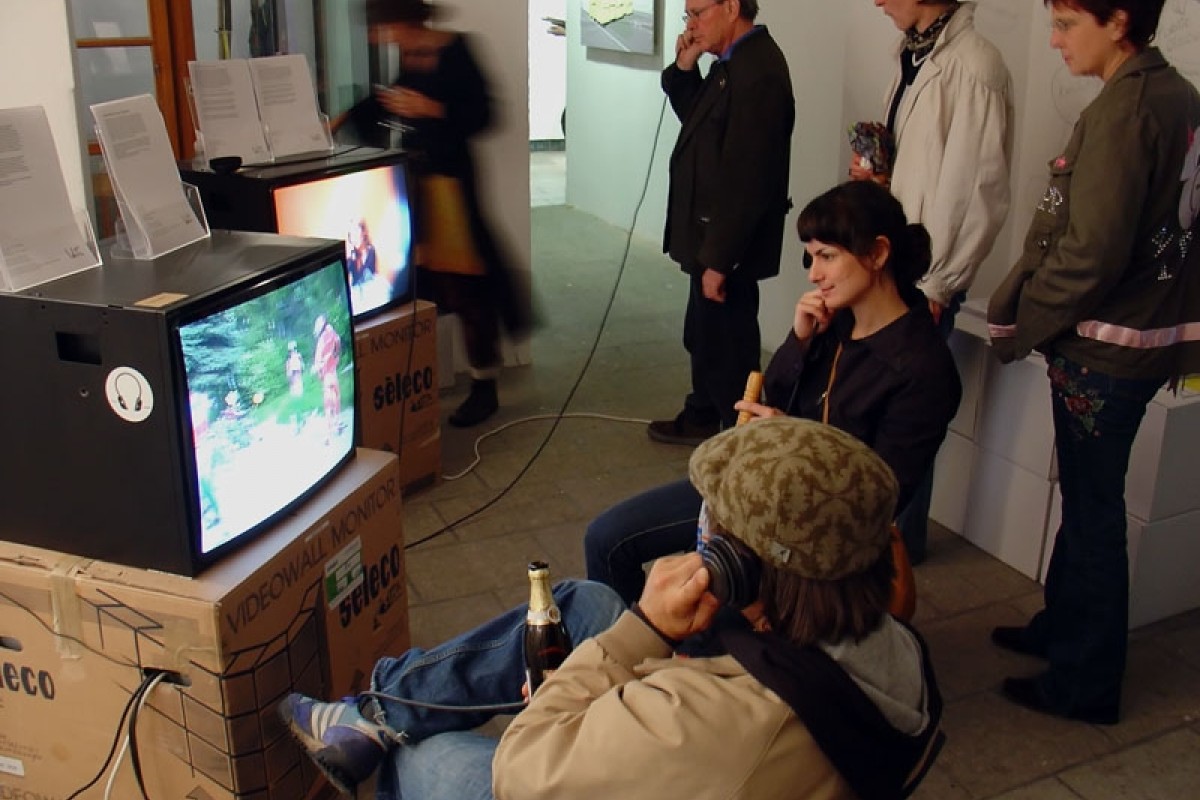 Installation view in the Wild Capital, Kunsthause Dresden, Germany, May – June 2006
The work is a documentary videoinstallation, which presents the Visual Seminar Project in the form of a video archive and publications.

Visual Seminar is a multidisciplinary project developed by the Institute of Contemporary Art – Sofia, in cooperation with the Centre for Advanced Study, Sofia between 2003–2006. It was realized in partnership with relations, a project initiated by the German Federal Cultural Foundation. The project is dedicated to the visual environment and urban development of neo-capitalist society, focusing primarily on the contemporary visual culture in the transitional society (initially based on the example of Bulgaria) and its relationship with the rest of the world/reality. The video archive installation consists of four parts related to the main moduls of the project.
Forum of Visual Culture
Public Discussions
DVD, Pal, color, sound, 54'46'' (loop)
Visual Neighborhood, slide show
DVD, Pal, color, silent, 10' (loop)
Resident Fellows
Videocompilation with works by Luchezar Boyadjiev, Krassimir Terziev, X-tendo Group, Ivan Moudov, Javor Gardev
DVD, Pal, color, sound, 42: 34 min (loop)
Guest Program
Gelatin Going Sofia, Sean Snyder, Red Riviera Revisited exhibition
DVD, Pal, color, sound, 46'52" (loop)

Publications Module
Publications, catalogues, newsletters, posters, information and education materials and postcards related to the corresponding events or steps in the development of the project.

More info about Visual Seminar http://www.ica-sofia.org/en/archive/visual-seminar
Installation views Wild Capital, Kunsthause Dresden, May – June 2006