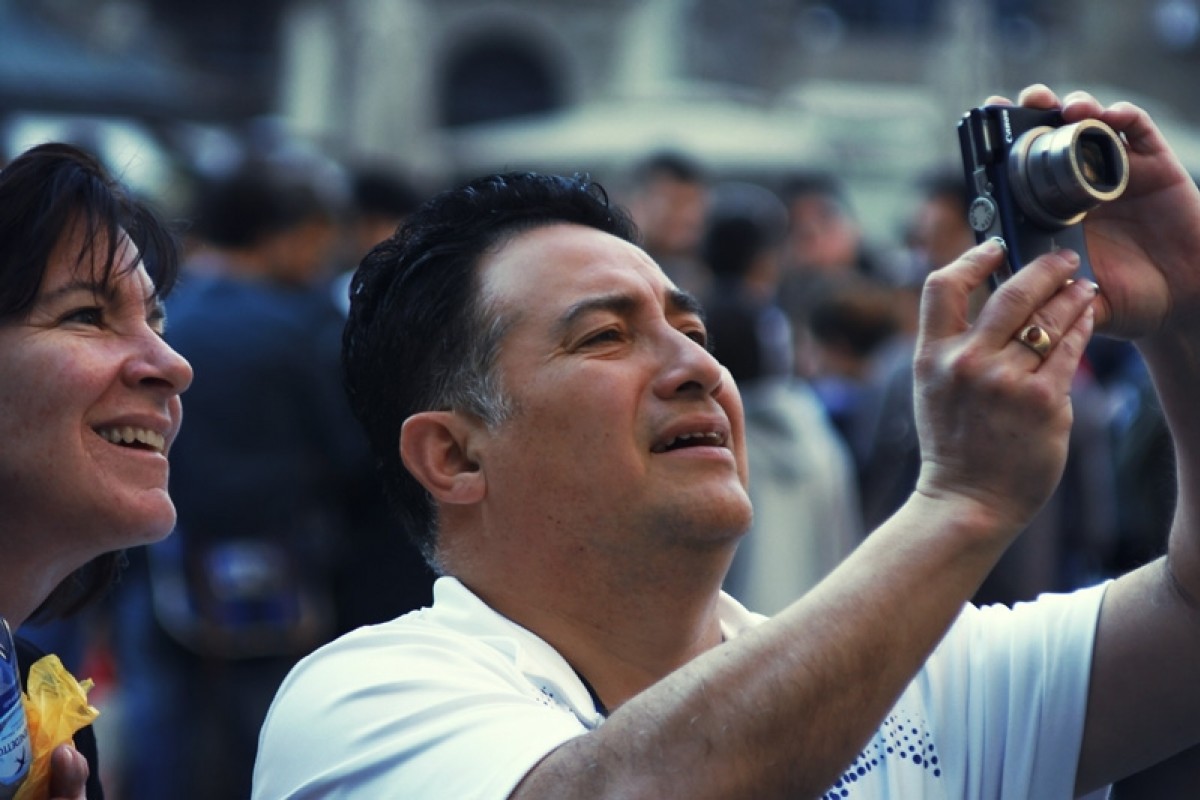 A series of photographs of people taking pictures of the replica of Michelangelo's David in front of Palazzo Vecchio, Florence.

Those who go to see the sculpture of David at Palazzo Vecchio can see that it is no ordinary work. They start taking photographs, but perhaps fail to actually see the sculpture. They rush to take pictures simply because David is there, right in front of them. This is not just ordinary fussing over yet another popular attraction, but a whole experience heightened by admiration, expectation and concentration. People have special feelings about it. They compose the frame and try to capture David's image in the best possible way. For them, David is a cult.

Their pictures and what happens to them after the moment of concentration reveal how the image functions in the global tourist industry. The instantaneous reflection of David's aura turns into an image, stored in somebody's personal computer and shown on the screen to relatives and friends. It then goes into the archive. Although a cult object, David is forgotten, turned into JPEG and stored on a disk, CD or a flash card.

My work reverses the viewpoint. Instead of photographing David, I take pictures of the people photographing the sculpture. David itself remains hidden and invisible, like an already forgotten file. Only the aura remains – the invisible, elusive intensity of the experience as a moment of admiration in the blink of an eye, multiplied in hundreds of images.

Special thanks to Greta Grendaite.
Installation views in Un Cabinet d'Amateur, Sofia, January 2013.