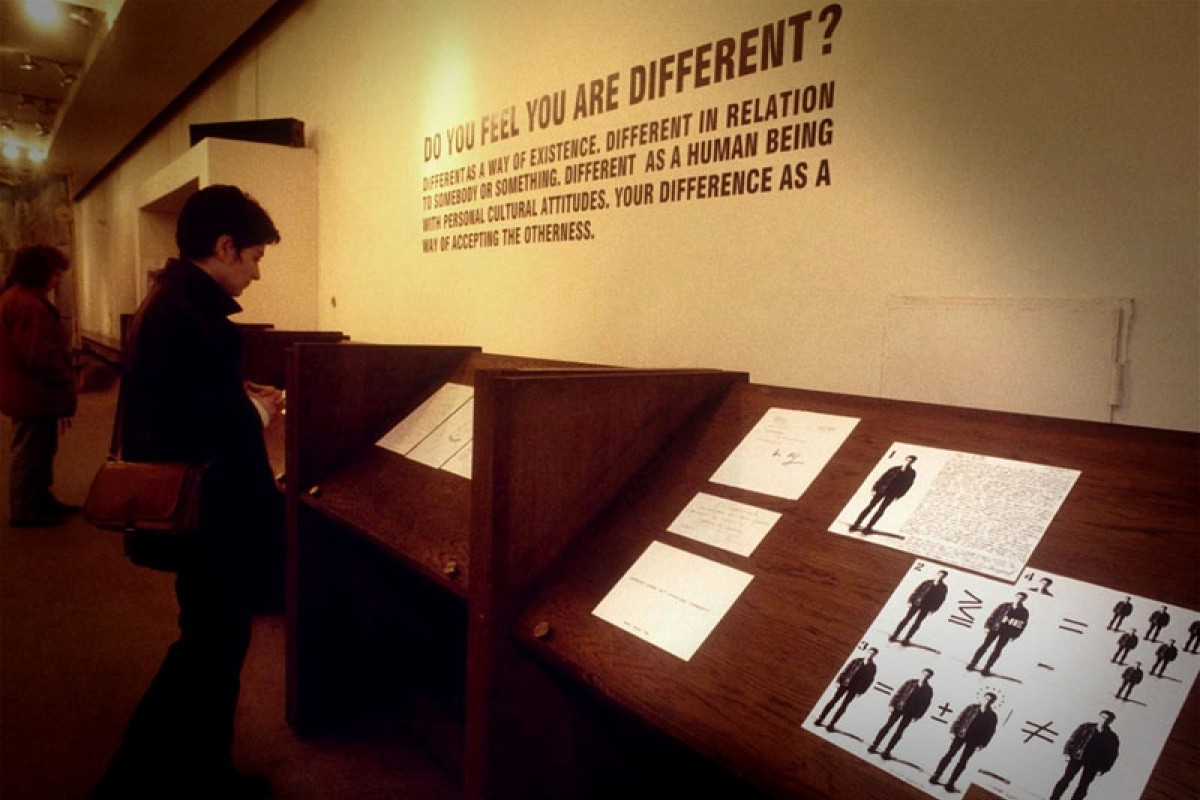 The idea of the project is to present various views and positions on the subject of difference which are motivated by the fact of belonging to particular cultural identity. The realization took the form of survey with only one question, which refers to the understanding of difference:
DIFFERENT AS A WAY OF EXISTENCE. DIFFERENT IN RELATION TO SOMEBODY OR SOMETHING. DIFFERENT AS A HUMAN BEING WITH PERSONAL CULTURAL ATTITUDES. YOUR DIFFERENCE AS A WAY OF ACCEPTING THE OTHERNESS.
The question was sent to artists from various countries, which work on contemporary art. They were asked to give answers to the degree and in the way they feel and acknowledge its substance. Communication/correspondence was carried out through the fax, the mail and e-mail. The answers received built up an installation, which shows a kind of law-like formulation of difference. The aim of the project is through definitions of meanings to find a form of dialogue between individuals who belong to different types of culturality and by the realization of a closed circle in the process of creating on artwork.
Installation views and details, Evidences. The Real Diversity, Sofia Art Gallery, 1996; Bulgariaavantgarde, Künstlerwerkstatt Lothringerstrasse 13, Munich 1998