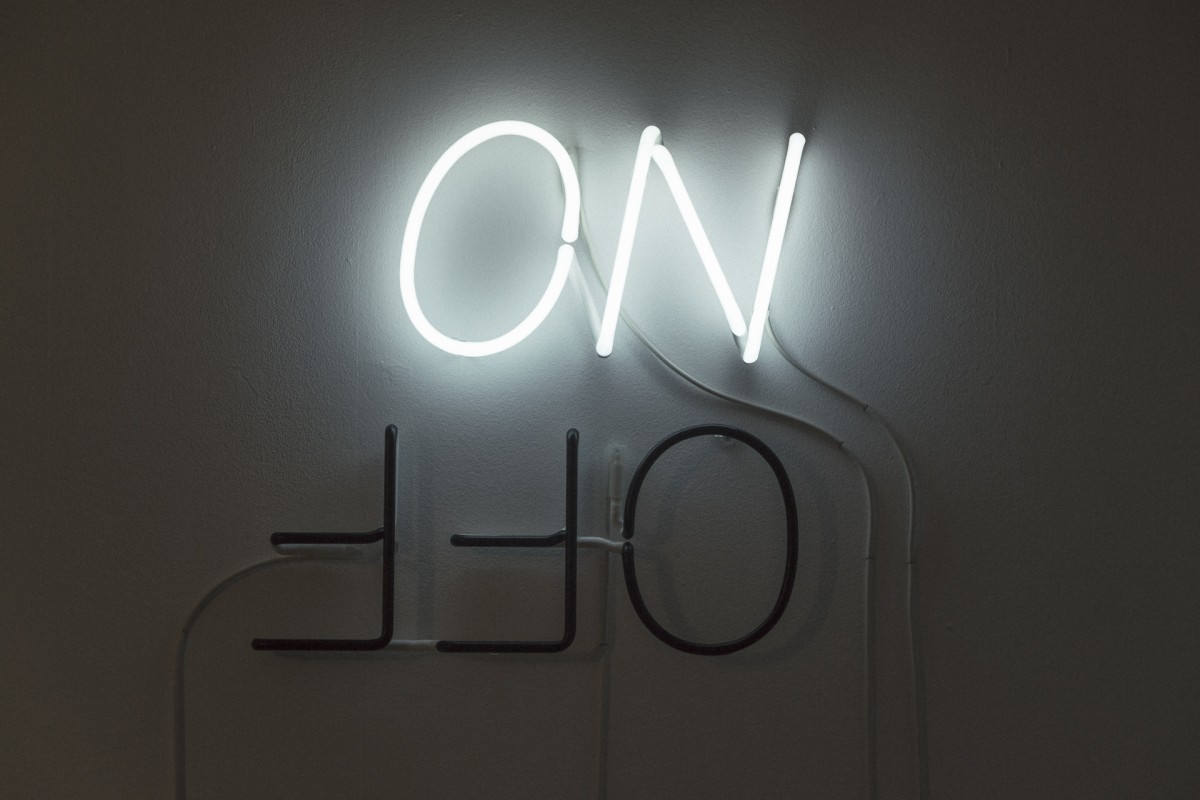 My work ON and OFF, neon installation from 2016 is part of the exhibition ARTIFICIAL LIGHT in Contemporary Space, Varna, curated by Daniela Radeva.
The gallery celebrates its seventh anniversary with an exhibition dedicated to light. The works created between 1993 and 2019 either comment on the idea of light, or use light as an artistic tool, or refer to the meaning of the concept in art, without a direct connection. Participating artists: Neno Belchev, Luchezar Boyadjiev, Mariana Vassileva, Stella Vassileva, Pravdoliub Ivanov, Miná Minov, Ivan Moudov, Kiril Prashkov, Kalin Serapionov. More info here
December 18, 2019 – January 18, 2020
The installation is composed by two elements connected to a switch, which switches them over an interval of 3 seconds. ON lights directly, while OFF is dark but shows the reflected "lighting up shadow" on the wall. ON and OFF are well known symbols of our daily life. They have multilateral meaning – switching on, light, beginning, power or presence are opposition of darkness, end, switching off, absence. The work juxtaposing these clichés. The constant lighting and fading set up form of replication, which is a way, the clichés to get materialized.