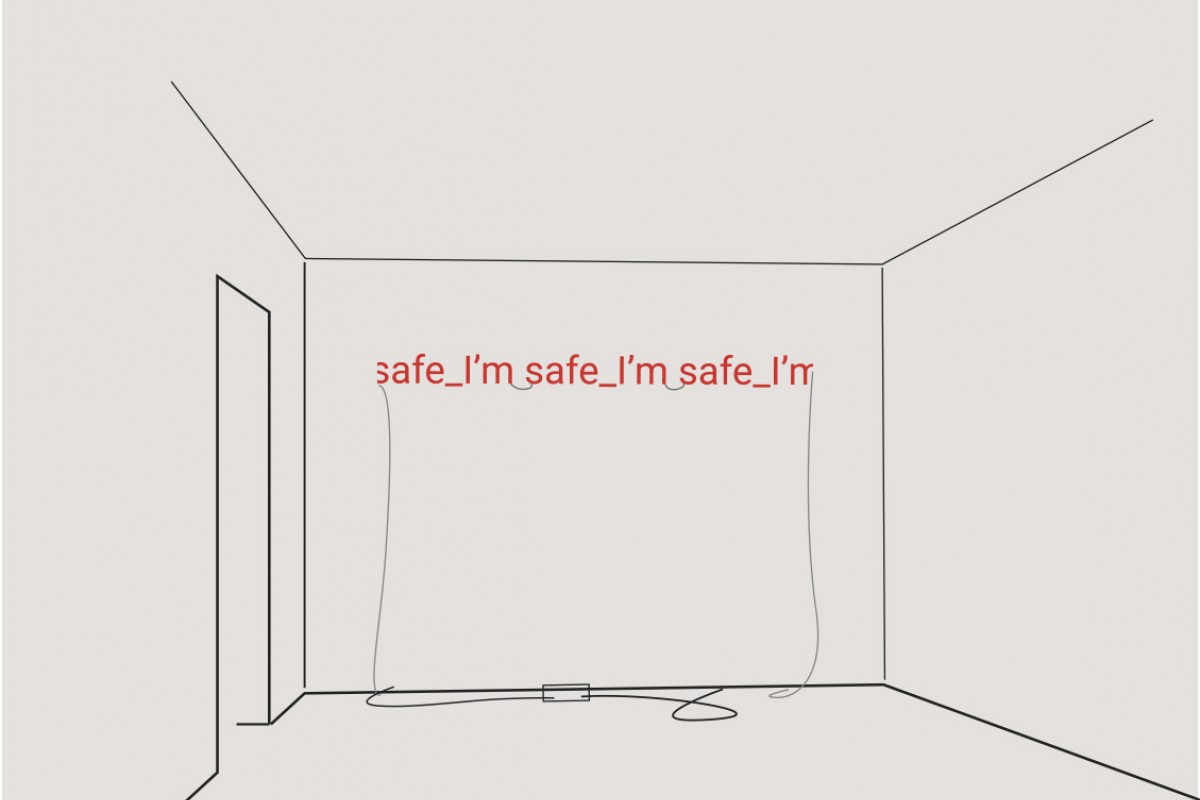 My work I'm Safe, 2016 in the GLASS, GAS AND ELECTRICITY, a group exhibition by Sariev gallery, Plovdiv.
GLASS, GAS AND ELECTRICITY is an exhibition that perceives the ephemeral body of the artwork, senses the neon as gas, hears the buzzing sound of this matter and organizes a space for the visitors around the question what this circle is that ends in a cycle. The exhibition invites those who will see it, partially through the windows of Sariev gallery and in its entirety in the viewing room on the gallery site, to experience doubt.
The exhibition presents artworks of neon and project drawings by authors Rada Boukova, Mariana Vassileva, Ventsislav Zankov, Pravdoliub Ivanov, Vikenti Komitski, Stefan Nikolaev, Kalin Serapionov, Dimitar Solakov, Kamen Stoyanov, Samuil Stoyanov, Krassimir Terziev.
The exhibition follows a thematic retrospective vein with a rear view of Bulgarian contemporary art, while at the same time projecting its curiosity forward by choosing to present project drawings of artworks yet to be realized.
GLASS, GAS AND ELECTRICITY can be seen partly at 40 Otets Paisii Str, Plovdiv and entirely in the viewing room on the gallery site http://www.sariev-gallery.com from December 21, 2020 to February 2, 2021.
Text, selection of the works and structure: Vesselina Sarieva